cadre: noun.

Merriam Webster Online:
'ka-"drA, 'kä-, -drE; esp British 'kä-d&(r), 'kA-, -dr&
Etymology: 1830; French, from Italian quadro, from Latin quadrum square
2. a nucleus or core group especially of trained personnel

Dictionary.com:
\KAD-ree; -ray; KAH-dray; -druh\;
1. A core or nucleus of trained or otherwise qualified personnel around which an organization is formed.
Crosswinds Cadre: Multi-skilled professionals who volunteer
their support services for members.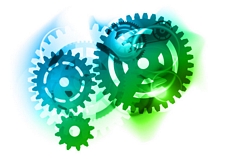 This is a collective site; we all contribute articles, tutorials, images, design ideas, coding, and advice. Our work is based on years of accumulated experience designing websites and offering support to other web designers like you. We have various skills and an overwhelming desire to help others.

Need to know how to login to your cPanel or CrossWinds Account? Need to configure your email accounts? Wanting to know how to start your pages? Need to learn about cPanel File Manager? Want to learn about file permissions? Want to install WordPress and learn how to use it? Need to learn about FANTASTICO®? Prevent HotLinking by others to your files? Need tips on what to do next?
We are here to help. On this site we provide many tutorials, tips, help, ideas and links to help you with your site.
Find out about us here. If you do not find the answer to your question after searching onsite,
contact us here for further information.